Bodhi Tree in Bodh Gaya - India Trip
For Buddhists, Bodh Gaya has been a major pilgrimage destination for Buddhists for over two thousand years. It is the place where the historical Buddha, Siddhartha Gautama, who attained enlightenment or perfect insight when he was meditating under the Bodhi Tree. The Mahabodhi temple (literally: "Great Awakening Temple") was built directly to the east of the Bodhi tree (supposedly a direct descendant of the original Bodhi Tree). The Mahabodhi Temple Complex, which includes two large straight-sided towers, the holy tree, and a meditation park with a lake, became a UNESCO World Heritage Site in 2002.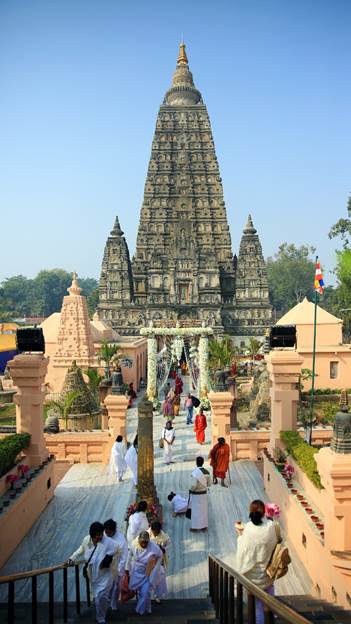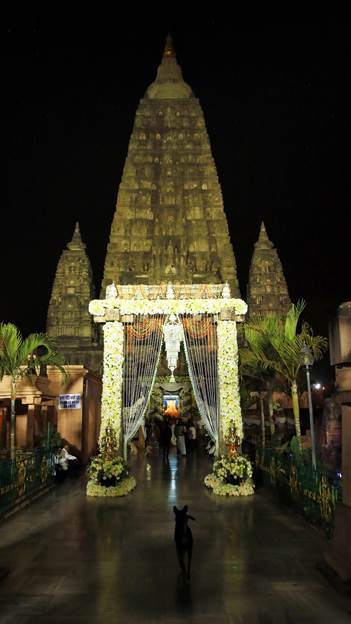 The Mahabodhi Temple complex can be visited day and night from 6am to 9pm. Free of enter, cellphone is not allowed, camera is 100INR each. Before you step on the marble floor in the complex, you need to remove shoes. The pyramidal temple was built at the time of the Gupta Empire, circa the 6th century CE. There are many groups of Buddhists from south and east Asia camp inside the complex during the day, and leave at night to sleep at hotels.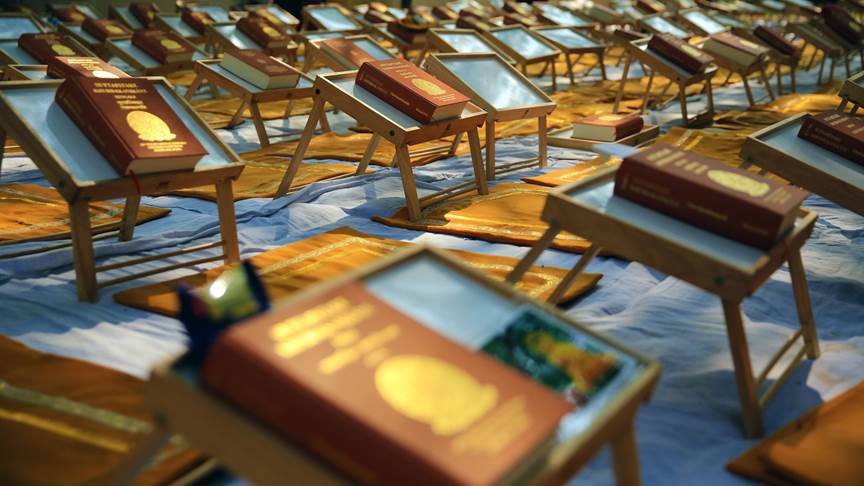 The Buddhists laymen and laywomen normally wear white robes, while monks and nuns wear red, orange, yellow, and grey robes.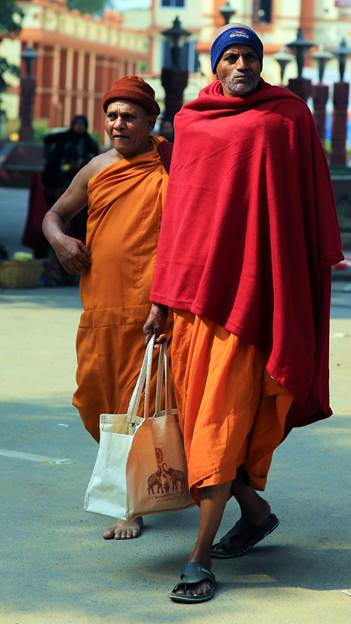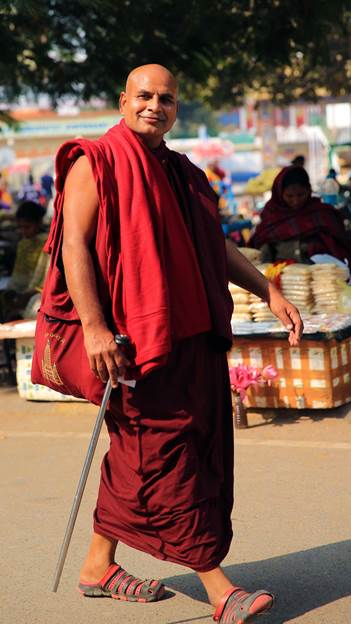 Inside the complex, behind the Mahabodhi Temple, it is where the holy Bodhi tree located. The current Bodhi tree we saw today is a direct descendant from the original specimen planted in 288 BC.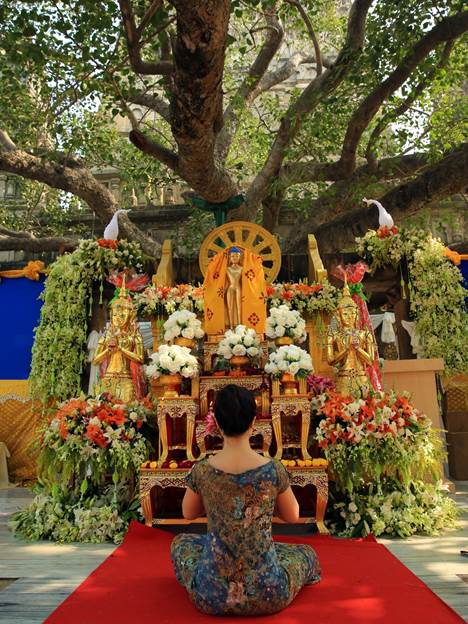 The Bodhi tree is actually a fig tree. Buddhists believe that this tree possesses magical powers which no other tree in the world possesses. The heart-shaped leaves of this tree are considered as a boon for everyone. But never try to pluck its leaves, as only fallen ones are picked up by followers or monks. I got 2 leaves from a monk when I just entered the complex. I was so excited because I didn't know if I would be lucky enough to pick up a fallen leaf from the tree. When I realized that the monk wanted some money in return, I gave the leaves back to him, but he refused to take them. He pressed his palms together and slightly bowed to me then walked away. I didn't want to give the monk money since I could not "buy" these leaves, but I did donate 700INR to the temple. The picture below is me looking at these 2 leaves. After I came back to Canada, I kept one leaf with me, and gave the other one to a close friend who believes in Buddhism.
When I reached the holy tree, another monk offered me another leaf, but I gave it back to him and told him I already got what I need J People come from all over the world to see the Bodhi tree. They normally sits under the tree for a while, either praying or meditating. The Silent atmosphere here can definitely help you to find inner peace. There is also a meditation park inside the complex, but you need to pay a small fee to get in (20 INR for visitors and 25 INR for meditators).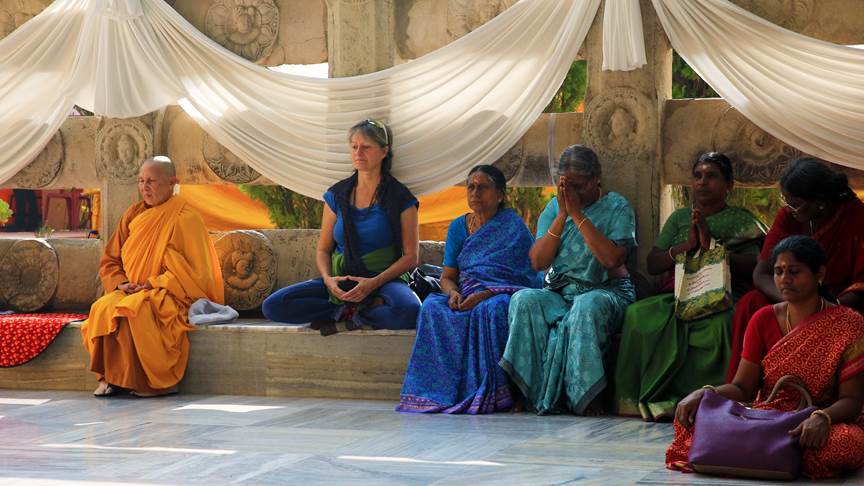 Below is the statues at the base of the bigger tower inside the complex.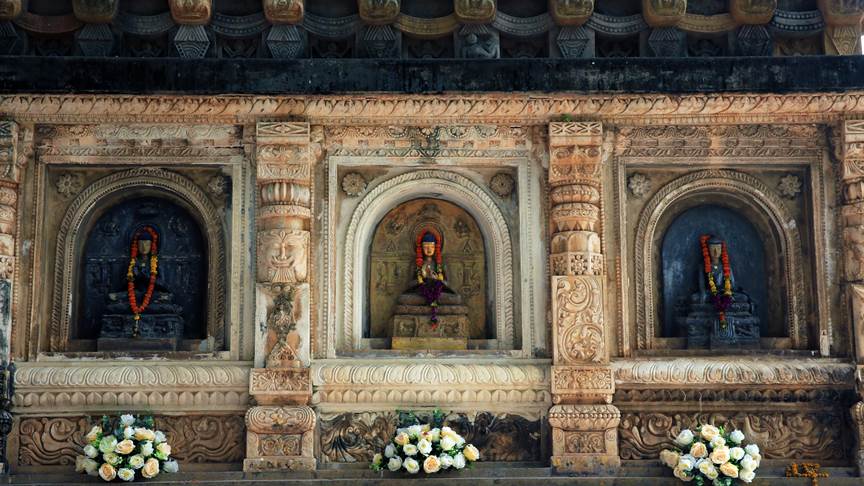 Before we left the complex, we saw a long line of school kids dressed in red. They came to visit the complex too. One interesting thing I noticed was, in December, while I felt a dress was perfect for the weather, local Indians like to wear sweaters. Look at the school kids, they had sweater and hats on. Especially the cute little girl, who was hiding behind her brother or a classmate, she even had gloves on. I thought they must feel hot.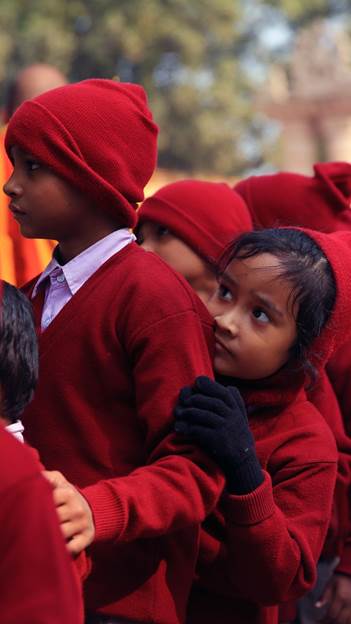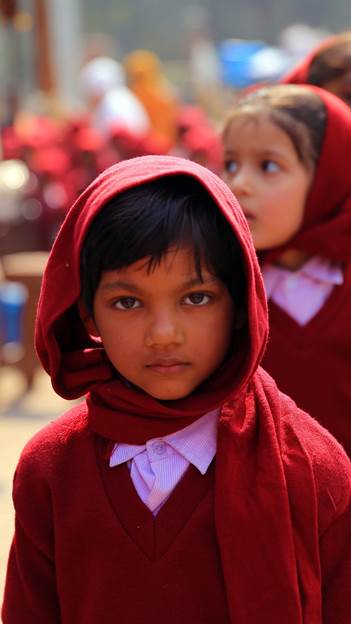 Outside the complex, there are busy markets. Venders are on both sides of streets selling all kinds of stuff. A young boy followed us all the way back to our car. He was trying to persuade us to buy masks from him. He must thought tourists who wore masks were most likely to purchase more, or he must thought his cotton masks were much better than our disposable medical masks.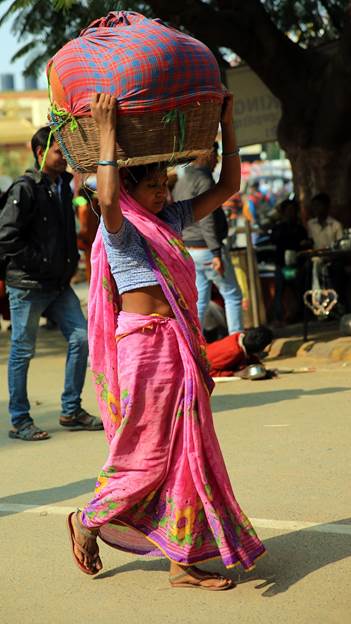 After visited the complex, we went to see the Sujata temple. People say that Gautama became the Buddha and a big part was due Sujata food offering. The story was like this: A village girl called Sujata went to a Banyan tree at dawn and saw Gautama who was looking like a skeleton and offered him rice pudding with milk. Gautama looked at Sujata with gratitude and ate all the contents of the bowl offered to him. As Gautama had the rice pudding his body refreshed. Later as Gautama regained his strength he realized that severe austerities and making body suffer was not the way to attain enlightenment. Gautama left the place as he understood that torturing body will not take him to truth. Six years of self-imposed harsh and extreme asceticism came to an end. After Gautama gained Enlightenment and became Buddha he revisited the village to speak about what he discovered in his Enlightenment. After the talk Sujata went to the Buddha and asked him to accept her as the First Female Lay Disciple which he did. After this she practiced the teaching and observed the precepts and lived in happiness and peace she also never forget the monks on the Alms daily rounds. The Sujata temple marks the place where Sujata offered rice and milk.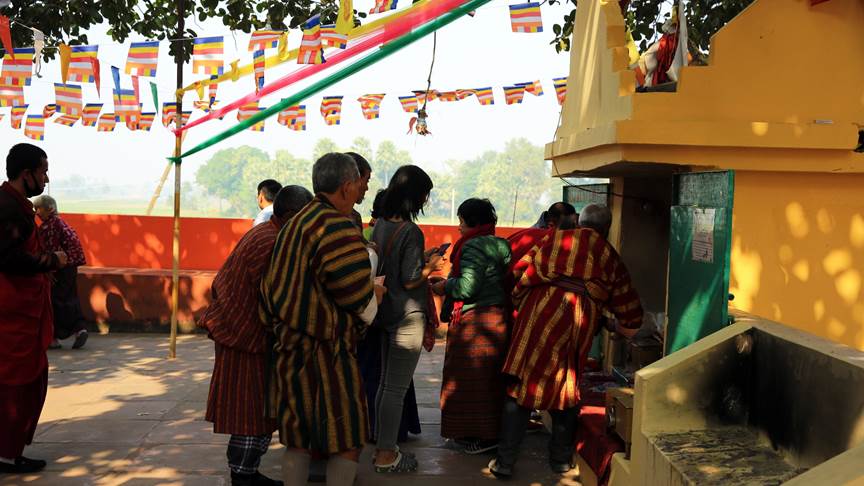 Since Bodh Gaya is so important for Buddhists, many Buddhist Countries/Regions built monasteries in Bodh Gaya. These monasteries normally close from noon to 2pm, so we visited them in the afternoon after a rest in the hotel. In the picture below was the first place we visited in the afternoon. The 80-foot Buddha statue was built by Japan, and as you can see, our driver in blue shirt was taking a selfie in front of the statue. Everyone had to remove shoes to walk around the statue. Since my period just came, I really didn't want to walk on the cold marble. I put on plastic bags to cover my shoes, but the driver gave me a "you better show some respects" look. After I told him I was not feeling well, he allowed me to walk with shoes that covered by plastic bags.
While I am writing this article today, Google results showed me a shocking news: "Security was tightened in Bodh Gaya on Saturday (Jan 20, 2018) after a low-intensity bomb exploded just hours after Tibetan spiritual leader the Dalai Lama finished a sermon on Friday night. Soon after, security personnel scoured the area and found two other live bombs. The Dalai Lama is staying at the temple from January 1 till February 2." I am glad that Dalai Lama didn't visit Bodh Gaya when we were there (December 6 to 8, 2017). I believe the Tibet monastery below is where Dalai Lama stays.
The Thai monastery below is one of the most beautiful monasteries in Bodh Gaya. The driver didn't plan to show us this one, since it was newly built, and he was not aware of it. Fortunately, we passed by this monastery, and I asked the driver to stop the car as soon as I spotted it.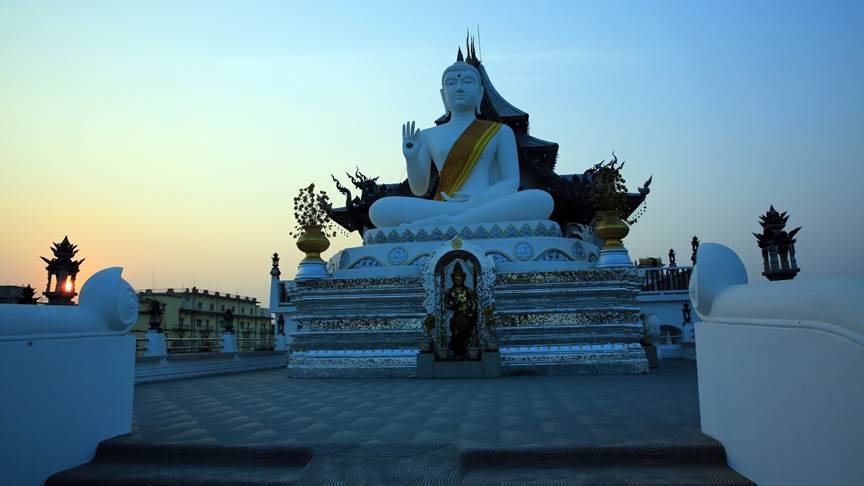 There were beggars inside and outside these monasteries. I saw a disabled young man who was crawling on the floor outside a Thai monastery, he tried to stop every single person walked out the monastery, and beg for money. I was amazed by how fast he could move his body, even though he could not walk. There was an Indian man gave him a coin. After the man left, the crippled young man threw away the coin, I was shocked. Later an Indian woman walked out the monastery and gave him a paper bill. After the woman left, the camera man outside the monastery walked to the man on the floor, and collected the money he just received. I was shocked again. Obviously, the camera man was not only doing business by taking photos for tourists in front of the monastery. He was also the beggar's supervisor. I witnessed all these because I didn't want to remove my shoes (it was too cold for me at the moment), so I stayed outside all the monasteries that afternoon.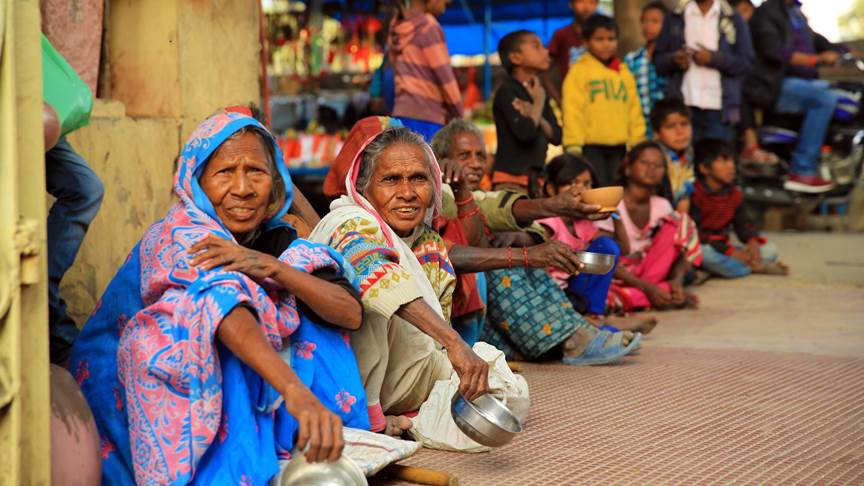 I had a good chat with our driver while my mom, Water and Wing were exploring monasteries. The driver told me that his last name is Singh, which is one of the high class last name in India. His great grand father was a very powerful man and influenced a lot of local people at the time. The driver also told me that his marriage was arranged between 2 high class houses, and only low class Indians may marry foreigners. The driver's last name explained a lot of his behaviors, such as why he dare to drive on the wrong side of the road. I felt like India high class men are very proud of themselves, especially those from Varanasi. When we were on the boat in Ganges river, the tour guide told me that he is high class, but I didn't like the fact that he also said the boat man is low class.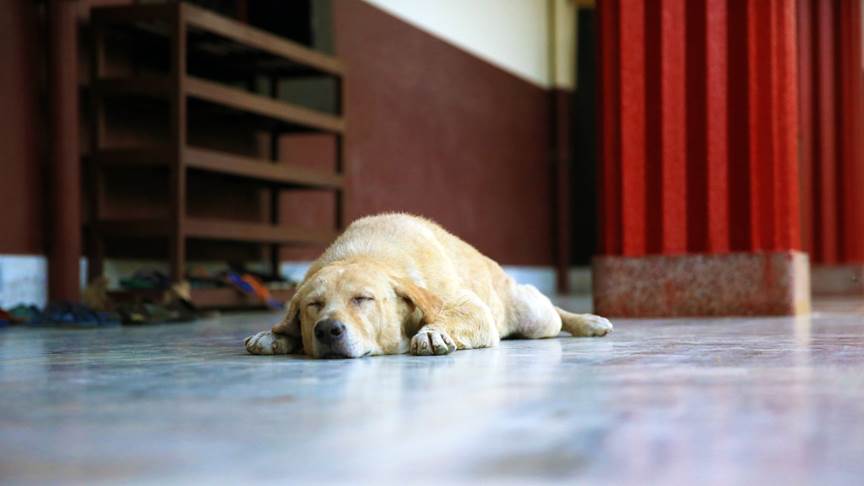 At night, we went to visit Mahabodhi Temple complex again. While I was waiting mom to take photos, I saw a lady with half dozen wild dogs. She was feeding them. I noticed that 1 female dog were accompanied by 2 males dogs, I am not sure they were her father, husband, lover, or son. The interesting part was these 2 males dogs waited her to eat the food first, then they would eat. When she was full and ran away from the feeder, they followed her even though they were still hungry. The female dog was a lucky girl just me. J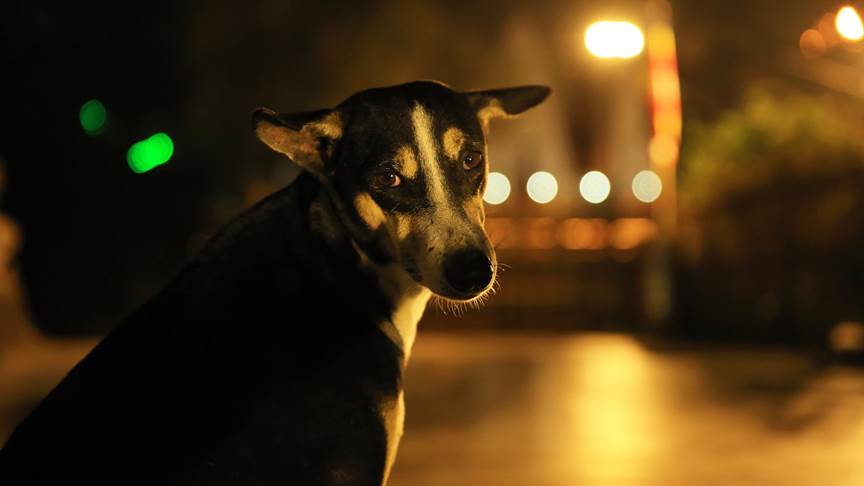 Another thing worth to mention was I met Idan that day. During dinner, I was not able to login to the restaurant Wi-Fi. While I was asking the waiter what the password was, Idan who was siting alone on the table next to me offered help. This was how we met. Later on I learned that he was born and grew up in Israel. After he inherited some money, he moved to live in a valley in Nepal. He would stay in Bodh Gaya for 3 months, and he had been here for 3 weeks. He must had been in the restaurant multiple times, so he knew the Wi-Fi password. Since He did not need to work, all he does was to search the "Ultimate Wisdom" and he claimed that he already found it. I was always bothered by the question that "what is the meaning or purpose of my life". I thought by knowing what is the "Ultimate Wisdom" may help me to answer my life question. So I asked him what is the Ultimate Wisdom? He said it would be hard to explain it over dinner, but I insisted him to give it a try. We spent about 15 minutes talking about philosophy and physics concepts which are related to the Ultimate Wisdom topic, then we had to stop the unfinished conversation since we had to leave. This 15 minutes conversation was the most interesting conversation I have ever had. No one else in my life would like to talk about these topics with me. I felt like it was a feast for my spiritual mind. Even though the short conversation didn't answer my life question, but I wished I could talk to Idan every day. However, the reality is we live in 2 different continents with almost opposite time zones, so end of story.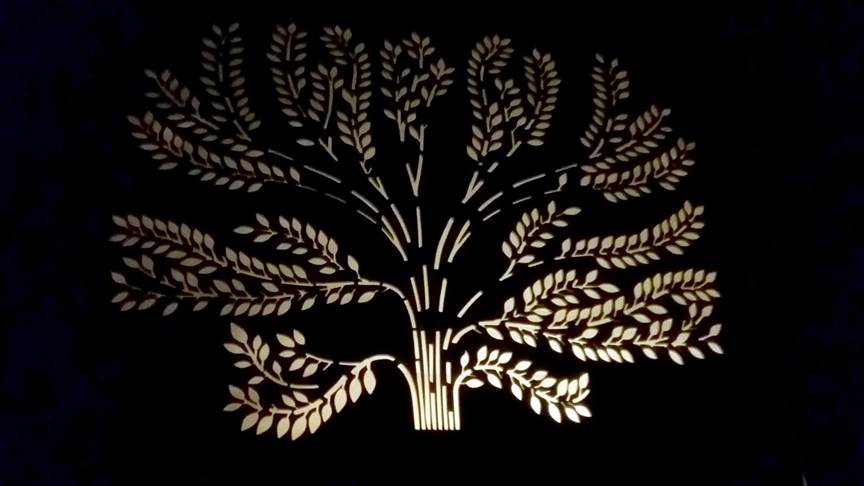 After I came back to Canada, I saw a Ted Talk video on Youtube, which made me realized why I was always bothered by my life question: this was because I couldn't answer yes to both of the questions below:
· Before you head off towards to your day, ask yourself: is this what you want to be doing with your life? Are you in an Industry that you have a passion for?
· Before you drive home at the end of the day, ask yourself: is this where you want to sleep at night? Do you drive yourself to a place that is safe, loving and supportive? A place where you feel good about yourself? A place where you can be the person that you want to be?
If you can answer yes to both of the above questions, then you are a truly happy person, which also means you have a meaningful life. You may disagree with me, but I have found my enlightenment.
Posted by Jia Qi